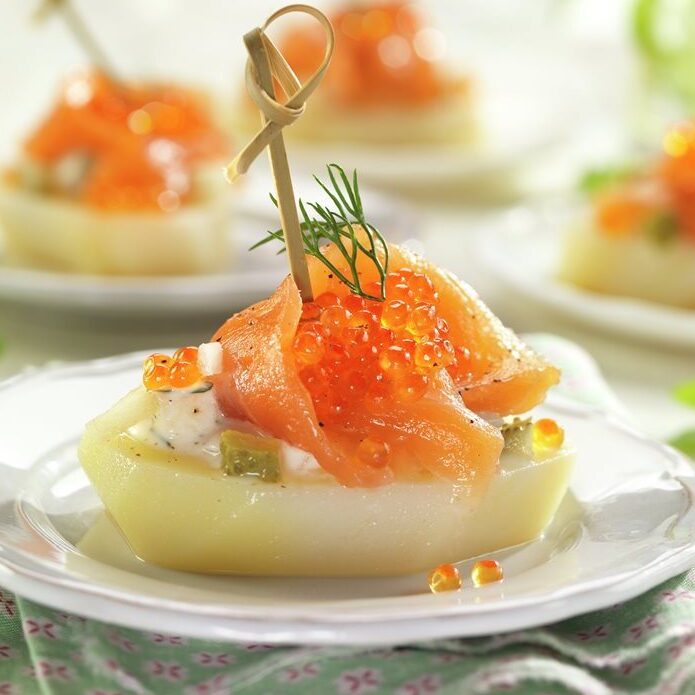 POTATO SKEWER WITH SALMON AND OIL PEARLS
Party appetizer!
We have tried a new recipe for a party appetizer, and we want to share it because of how simple and delicious it is: the "potato skewer with salmon"
Potato skewer with salmon and oil pearls
Salmon is one of the most nutritious foods in the world, it is a source of high quality protein, vitamins, minerals and essential fatty acids, it also has a flavor that combines very well with potatoes.
Wash and cook the potatoes with their skins until soft but not falling apart.
While the potatoes are cooling, prepare a sauce with heavy cream, salt, pepper and chives cut into small pieces
Cut the potatoes in 2 (by length)
Put the sauce on top and add smoked salmon and a lemon wedge without the skin
On top, delicately place 3 pearls of Oro Bailén extra virgin olive oil and serve it warm.
Keep informing you at Olive olive