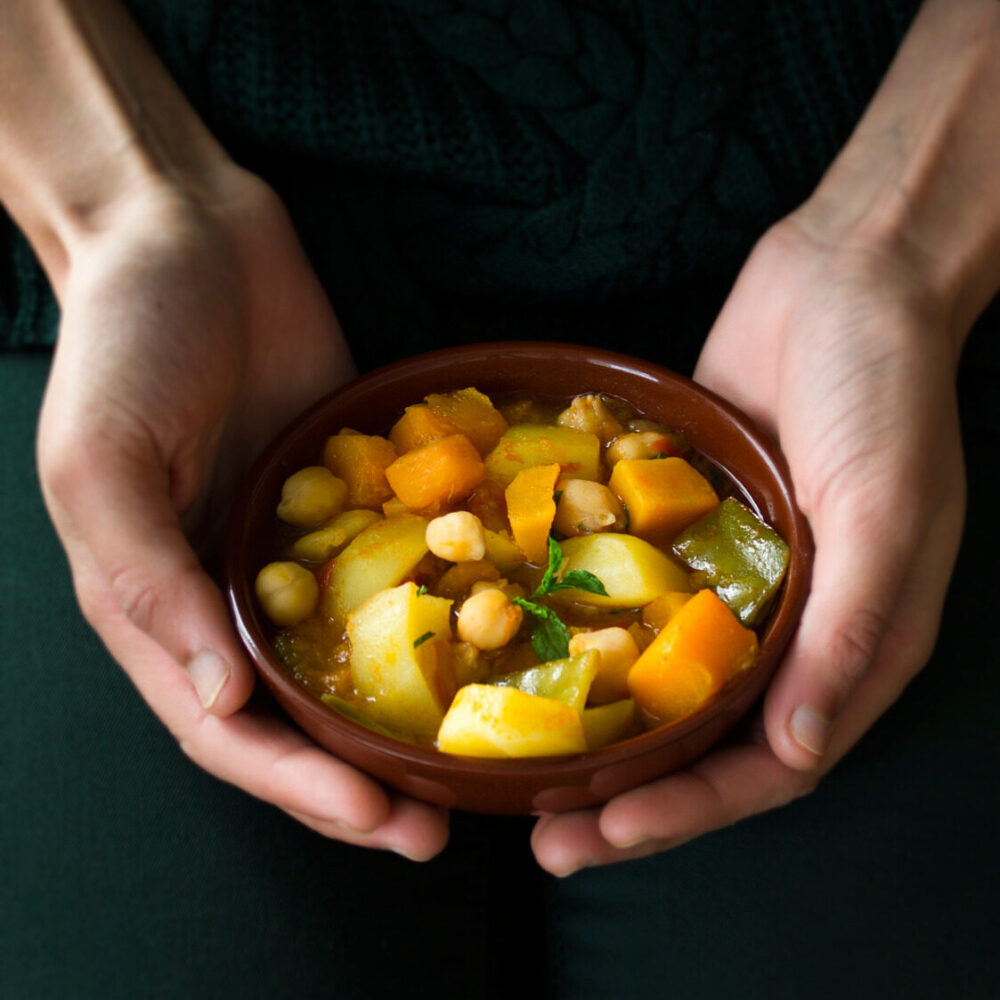 A stew of legumes and vegetables, of those that taste like pure traditional cuisine
the gypsy pot
A stew with a long tradition in regions such as Murcia and Andalusia, in which various legumes are perfectly combined, such as chickpeas and beans, accompanied by potatoes and green beans. The result is a very nutritious dish.
Preparation mode
Put the dried chickpeas in cold water to soak the night before.
Sauté the onion cut into half moons in a frying pan. When the onion is transparent, add a pinch of paprika. Remove and set aside.
Sauté the sliced green peppers in the same oil. Set aside when they are tender.
Put a casserole with a liter of water (preferably clay) on the fire. When it starts to boil add the onions and the fried peppers that were reserved. Also add the green beans and the pumpkin cut into large cubes. Cook for about 20 minutes.
Meanwhile, fry the tomatoes in a frying pan and add them together with the chickpeas to the pan.
Let cook for another half hour.
Serve very hot.
Keep informing you at Olive olive