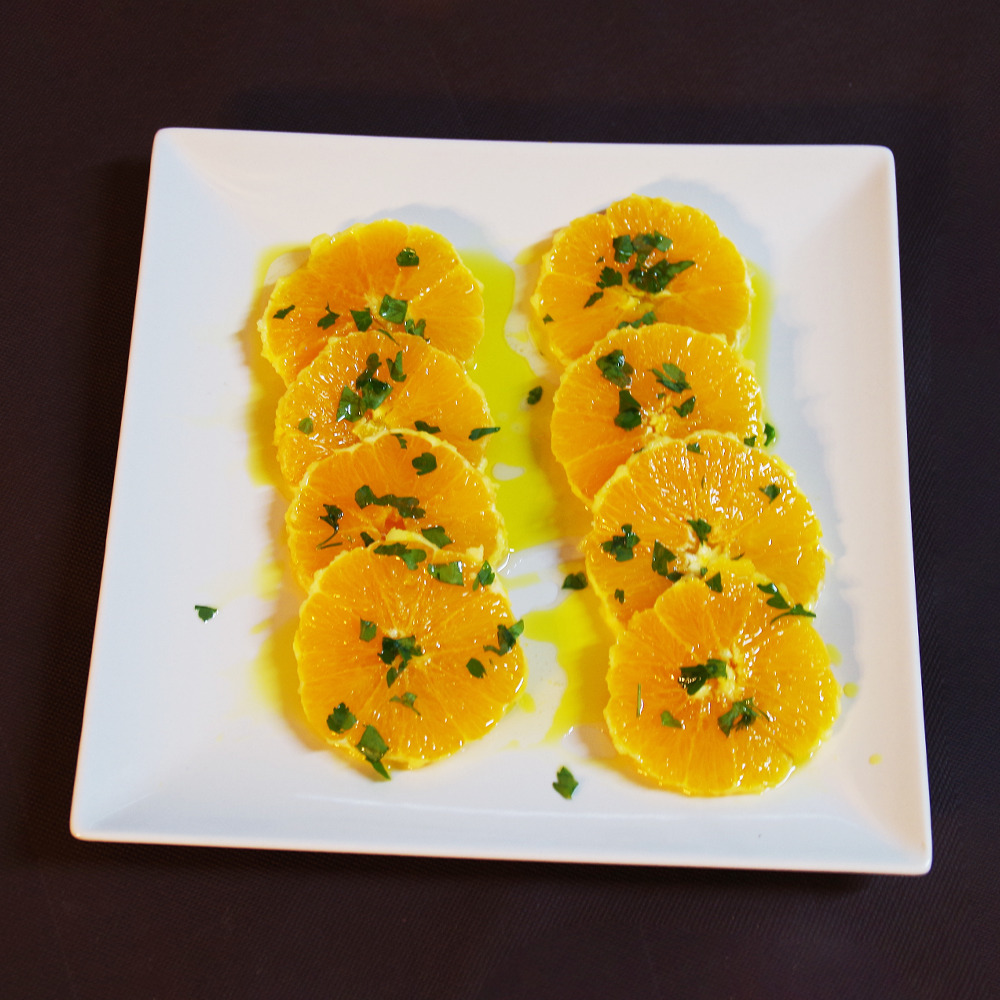 ORANGES WITH HONEY WITH HOJIBLANCA EVOO AND FRESH MINT
Hoy te proponemos un plato diferente y con un sabor muy característico con el que lograrás sorprender a todo el mundo
Orange and EVOO, the perfect combination
Fruit and extra virgin olive oil? At first glance, it may sound a bit strange, but the truth is that fruits go perfectly with extra virgin olive oil, both raw and when cooking.
In fact, in the Andalusian provinces of Jaen and Cordoba, land par excellence of extra virgin olive oil, it is very common to combine orange with extra virgin olive oil and other foods such as sugar or cinnamon.
This time we are going to present you a alternative proposal that will conquer the palate of any person.
Hojiblanca EVOO, an excellent option
For this recipe we have opted for a extra virgin olive oil Hojiblanca from Campos de Uleila.
This particular extra virgin olive oil is characterized by having a flavor with notes of various fruits, among which one can especially perceive the Apple. At the same time, it highlights elegant and pleasant bitterness and with one step sweet and balanced, Meanwhile he hot spicy is very light.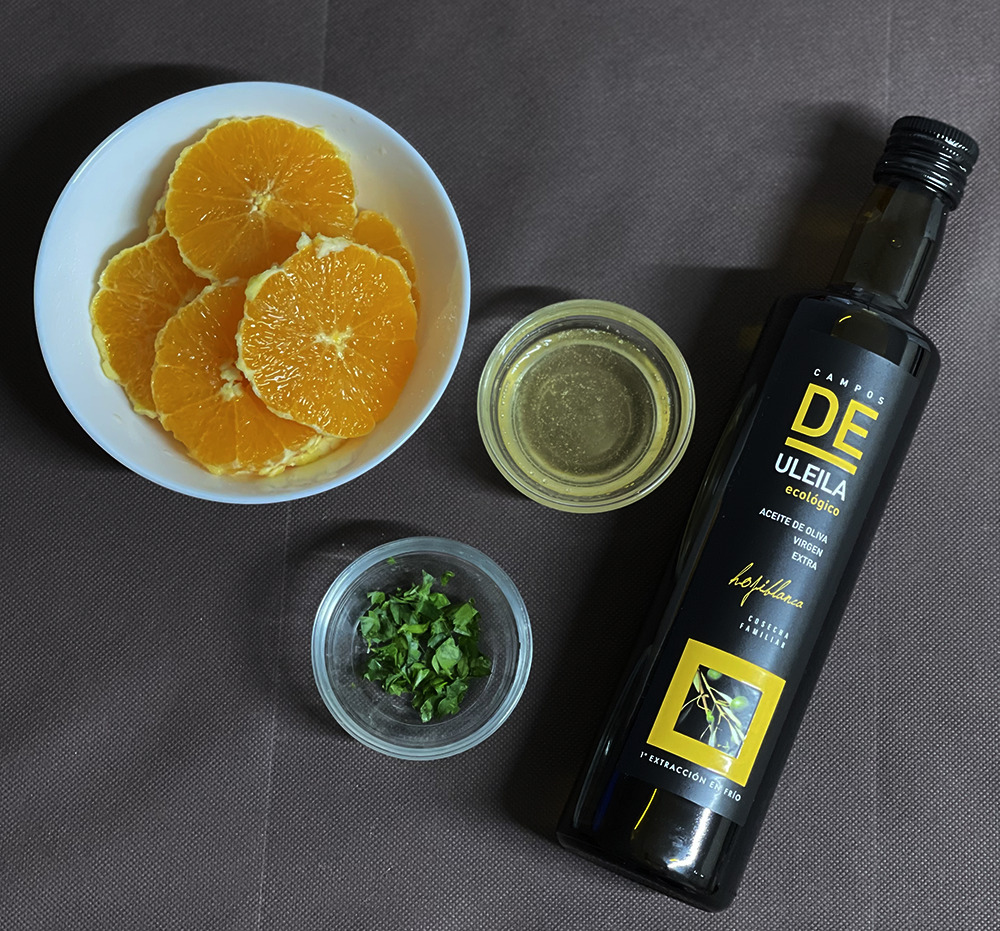 For all this, the extra virgin olive oil Hojiblanca It will combine perfectly with the ingredients of our recipe. Keep reading to discover them!
Ingredients
In addition to being original and cheap, this dish will be ready in a short time, since the preparation is very fast. Here is a list of the ingredients needed to prepare two servings:
2 medium oranges
20 grams of honey
fresh mint leaves
40 milliliters of Hojiblanca EVOO from Campos de Uleila
Preparation mode
Preparation time and number of guests
This recipe will hardly take your time. You will only need approx. 5 minutes to make the whole dish. This dish is intended for 2 diners.
Steps to follow to prepare the dish
We peel the oranges and cut them into slices of medium thickness.
Place the slices of Orange on a plate, leaving a slight space between each slice.
With the help of a spoon, pour the honey liquid above the orange slices.
We chop a few fresh mint leaves and spread them over the orange slices and honey.
We take a generous squirt of extra virgin olive oil Hojiblanca to finish.
With very few ingredients and in just a few minutes, we have achieved a dish that looks delicious and tastes spectacular.
Enjoy your meal!
View this post on Instagram