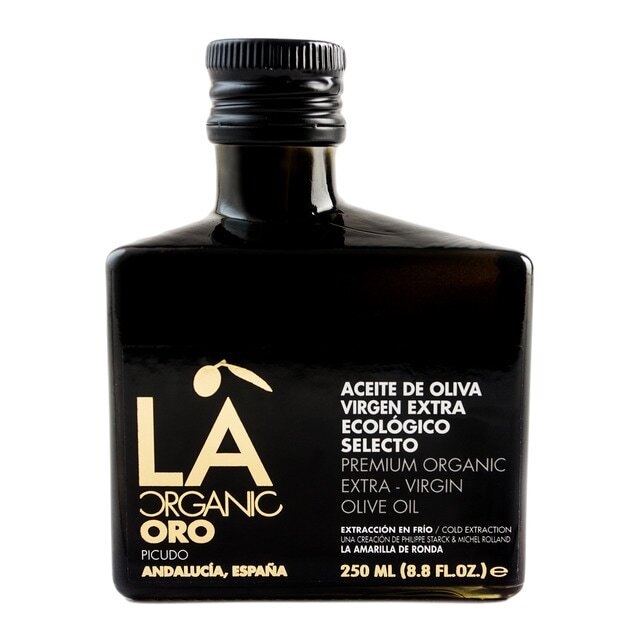 A reference brand in Premium organic oils from Andalusia
We are increasingly aware of the importance of choosing quality food to stay healthy. That is why the organic product is gaining more and more followers. Within organic products, Andalusian organic oils are among the most sought after for the great benefits they bring to health, for their taste, aroma and quality. We present LA Organic, a reference brand when it comes to these products.
The extra virgin olive oil LA organic has a long tradition. It began being produced by a community of nuns from the Malaga municipality of Round. The oil extracted from the olive grove The Yellow Round achieved extraordinary fame among the locals for its excellent quality. In the 90's the family Gomez de Baeza Following the tradition of the nuns, he decided to found LA Organic, a company of ecological oils of the highest quality. Organic products with a spectacular design by the hand of Philippe Starck that have turned them into unique products.
It has a wide variety of products for every taste. Among them, The original, a metal can that preserves the oil in an incomparable way and that results in a product similar to what a reserve would be in the world of wine. It is found in two varieties, intense Y gentle.


L.A. Gold, the equivalent of what a Gran Reserva would be in wine jargon. With different fruity and vegetal tones, it is an ideal oil for all those who are looking for a organic olive oil gourmet. L.A. Cuisine, an organic extra virgin olive oil that could be compared to an ideal 'Crianza' for any occasion.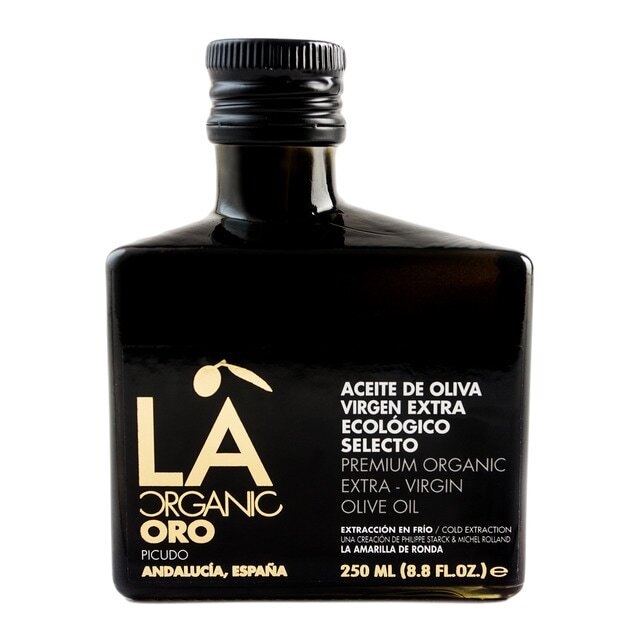 The family house, a limited production luxury oil with a very intense flavor and aroma. Some ideal oils to give as a gift, to enjoy with the family or for chefs gourmet who seek excellence in their dishes.
And if we are looking for a perfect companion for quality oil, that is the vinegar. The brand has a balsamic to Pedro Ximénez made from the best organic vinegar aged using the method Breeding & Solera.
What's more LA Organic spreads the culture of oil through its project of oil tourism where they provide all those interested in the world of liquid gold with guided tours, known as the Experience, for its oil mills and olive groves, as well as tastings and other activities. Visitors live a unique experience in which they are collectors, producers and packers of a product like no other.
On the other hand, the mill is an interesting and novel project created by LA Organic. An authentic mill built under the direction of Philippe Starck in order not only to produce oil but for cultural, educational and research purposes.
For all those who are attracted by their organic oils, during their visits or in their Almazara project, there is nothing like visiting their website and discovering their image gallery. For all those who are looking oils ecological from Andalusia, LA Organic Is the best option.