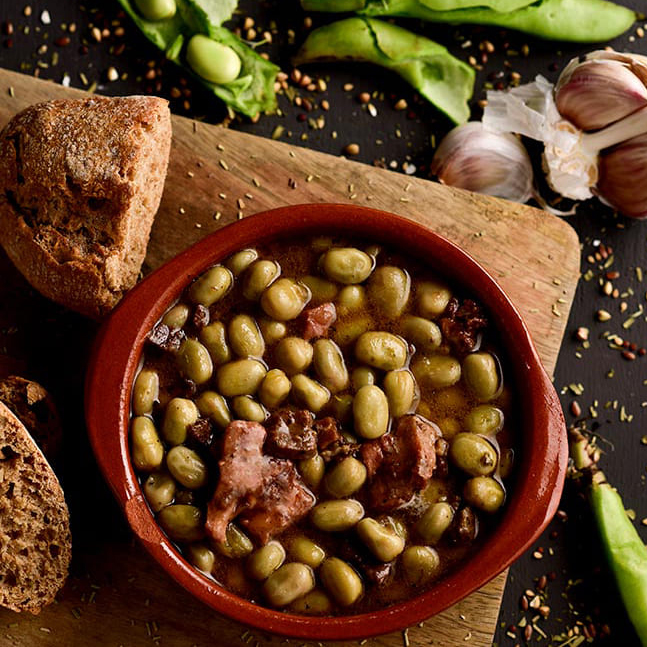 BEANS WITH SAUSAGE FROM ARAGÓN
Delicious typical dish of Aragonese cuisine, prepared with a typical product of the region, the longaniza, an authentic hallmark of gastronomic identity and an ingredient for many Aragonese recipes.
Broad beans with sausage from Aragon
We show you the preparation of one of the tastiest recipes from Aragon.
Sausage from Aragon and bacon are fried with extra virgin olive oil
When it is already fried, add the garlic, the artichokes and, finally, the grains of broad beans
When everything is poached, it is transferred to a pot, a little water is added so that it cooks over a low heat for about three quarters of an hour, and it is ready to eat.
Keep informing you at Olive olive