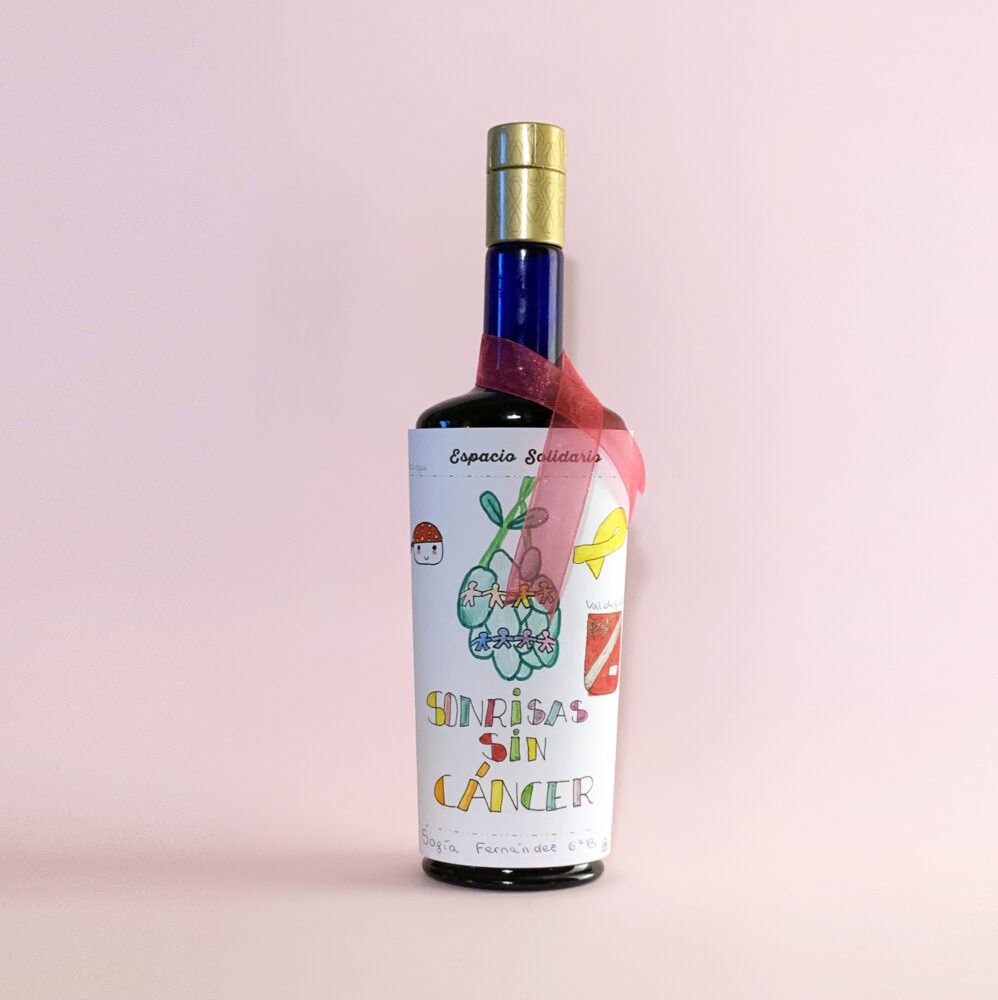 THE DAY AGAINST CANCER AND BOTTLES WITH A SOUL
The Bottles with Soul have been created with the intention of supporting the fight against cancer within the Solidarity Space project of Almazaras de la Subbética
Bottles with Soul and your support on the day against cancer
Bottles with Soul It is an idea that arises from the project Solidarity Space of the Subbética Olive Oil Cooperative and its commitment to people and the environment.
Bottles with Soul wants to serve as support in the fight against cancer. Each bottle of this extraordinary oil has a unique label, with drawings that represent feelings about the family, the olive grove and solidarity, and that have been made by students from the schools that have joined this great project.
Oil mills of the Subbética ha cuidado cada detalle de esta acción solidaria del día contra el cáncer y cada etiqueta se ha realizado en cartulinas únicas, con la FSC Forest Certification that verifies the environmentally responsible origin of the paper.
This great solidarity contribution on the occasion of the day against cancer, is accompanied in its interior with extra virgin olive oils of great quality and with surprising flavors, packaged with the best natural essences.
Oil mills of the Subbética will donate €2 for each bottle sold to the Smiles Without Cancer Association.
The Smiles without Cancer Association
smiles without cancer is a non-profit association that works to promote research into new treatments for childhood cancer, raising funds in a participatory manner and seeking to raise awareness in society about this disease.
Oil mills of the Subbética
Oil mills of the Subbética It has received many awards and recognitions throughout history, both for the quality of its oils and for its trajectory in continuous improvement, innovation and respect for the environment.
More than 100 annual awards of recognized national and international prestige in the last decade, we want to highlight the privileged position in the most rigorous and prestigious world rankings of the best oils in the world.
Cheer up and support the cause by taking an excellent extra virgin olive oil.
Raise your voice, fight and act collectively in the day against cancer
Keep informing you at Olive olive