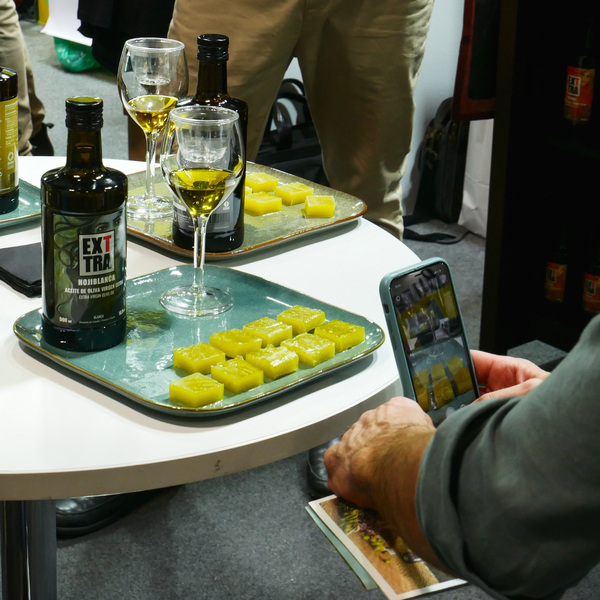 WE VISIT THE GOURMETS SALON FAIR IN ITS 34 EDITION
La feria de alimentación y bebidas de calidad más grande de Europa se realizó en IFEMA MADRID
Feria Salón Gourmets
Esta semana visitamos la feria Salón Gourmets en su 34 edición, la feria de alimentación y bebidas de calidad más grande de Europa, en IFEMA Madrid.
Aprovechamos la jornada para probar delicias de España y el mundo, así como también para visitar amigos y productores que forman parte de nuestro catálogo.
Decidimos atravesar el túnel del Aove, diseñado por el Ministerio de Agricultura, Pesca y Alimentación con su propuesta #alimentosdEspaña. Nos pareció una decisión más que acertada para entrar en tema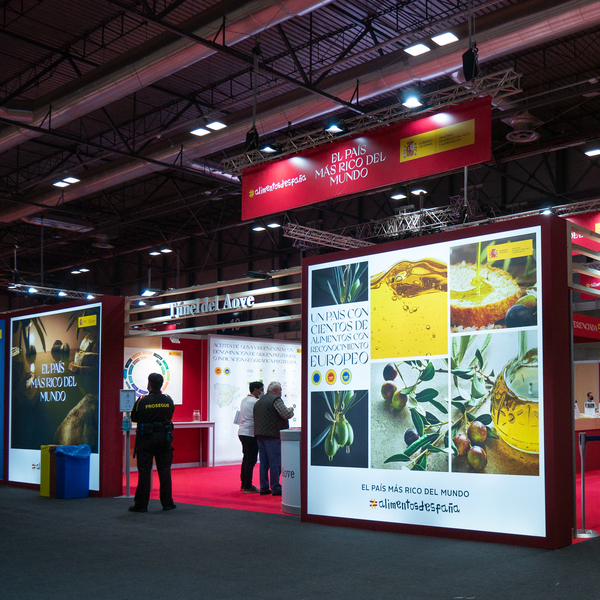 La primera parada fue en el stand de Valderrama, donde se estaba llevando adelante una degustación del aceite de jengibre y vainilla de la gama oriental en una original tapa que buscaba llevarnos a Japón.
El "tori no escabeche" de Puertalsol proponía un escabechado al estilo japonés, que aprovechaba muy bien los toques del jengibre y la vainilla del aceite en el pollo previamente asado a las brasas.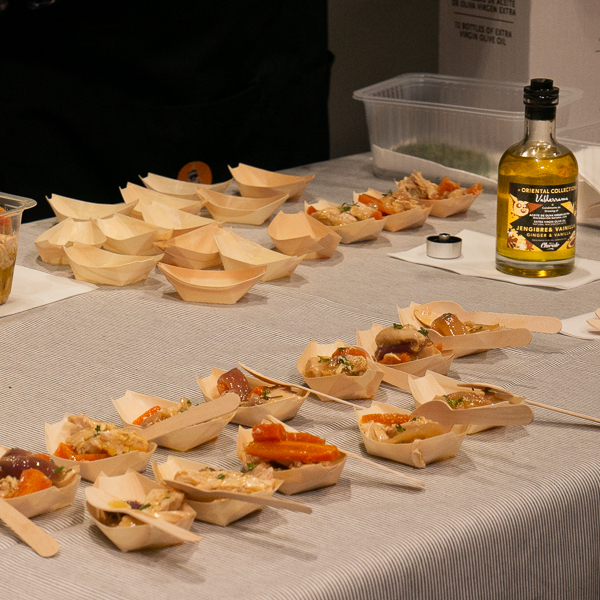 En el stand de EXTRA llevaron la innovación gastronómica al nivel de las golosinas, creando una gominola compuesta en más del 50% por cada una de las cuatro variedades de su nueva colección 21/22: picual, cornicabra, arbequina y hojiblanca.
Una estética cuidada, de enfoque artístico, y una mesita de degustación atrajeron a muchos visitantes gourmet ávidos de hallar novedades en el pabellón 8.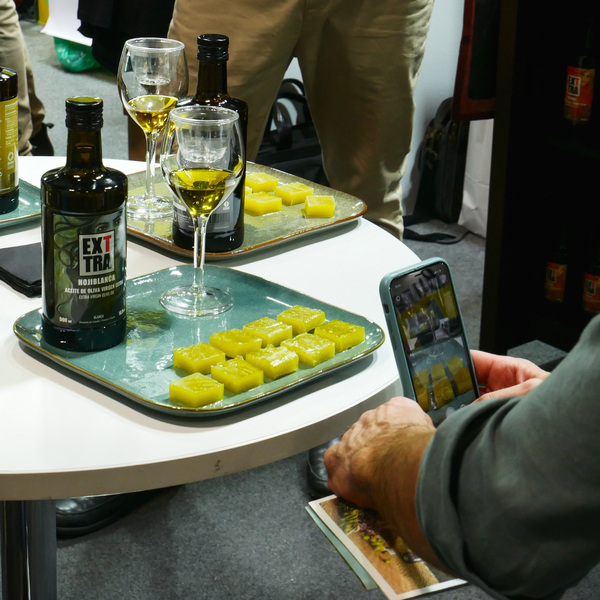 Más tarde, al recorrer los pabellones de las regiones de España y denominaciones de origen, nos encontramos con más productores. En la Junta de Andalucía, Oro Bailén invitaba a catar sus variedades arbequina, picual y frantoio.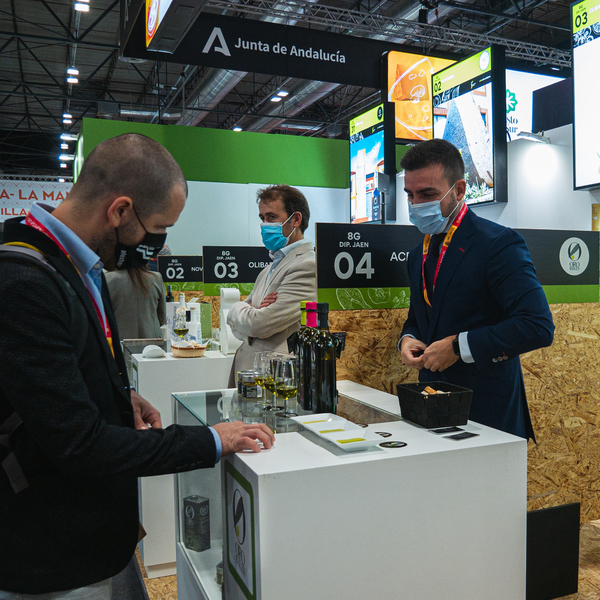 Mientras que en el Priego de Córdoba podíamos encontrar los premiados aceites de las Oil mills of the Subbética, bien acompañados de trocitos de pan para su cata.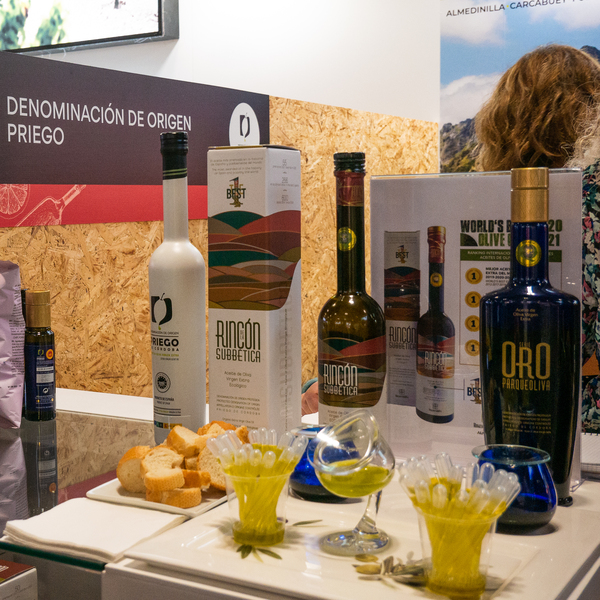 No pudimos evitarlo e, incluso cuando estábamos probando un bacalao de autor o hablando de una pasta artesana, el diálogo se desviaba, casi naturalmente, a destacar el poder del EVOO en ese plato. ¡Cómo somos!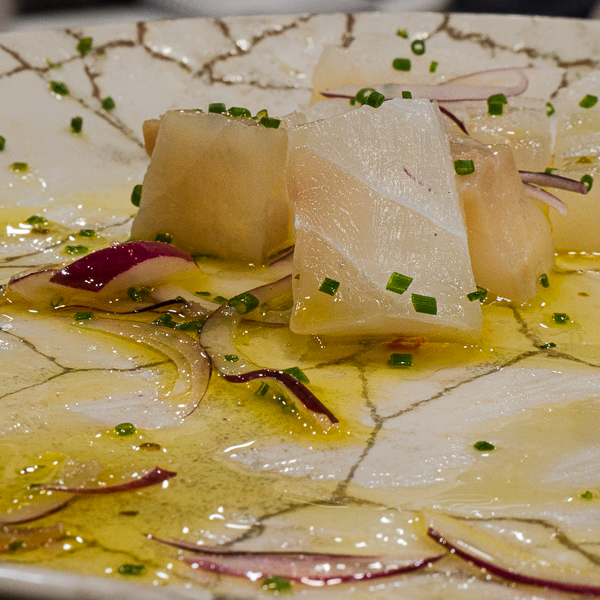 Nos ha encantado disfrutar de Salón Gourmets y compartir la experiencia con tanta gente que trabaja a diario para producir, distribuir y dar a conocer productos de calidad a todo el mundo.
¡Hasta la próxima edición!
Keep informing you at Olive olive