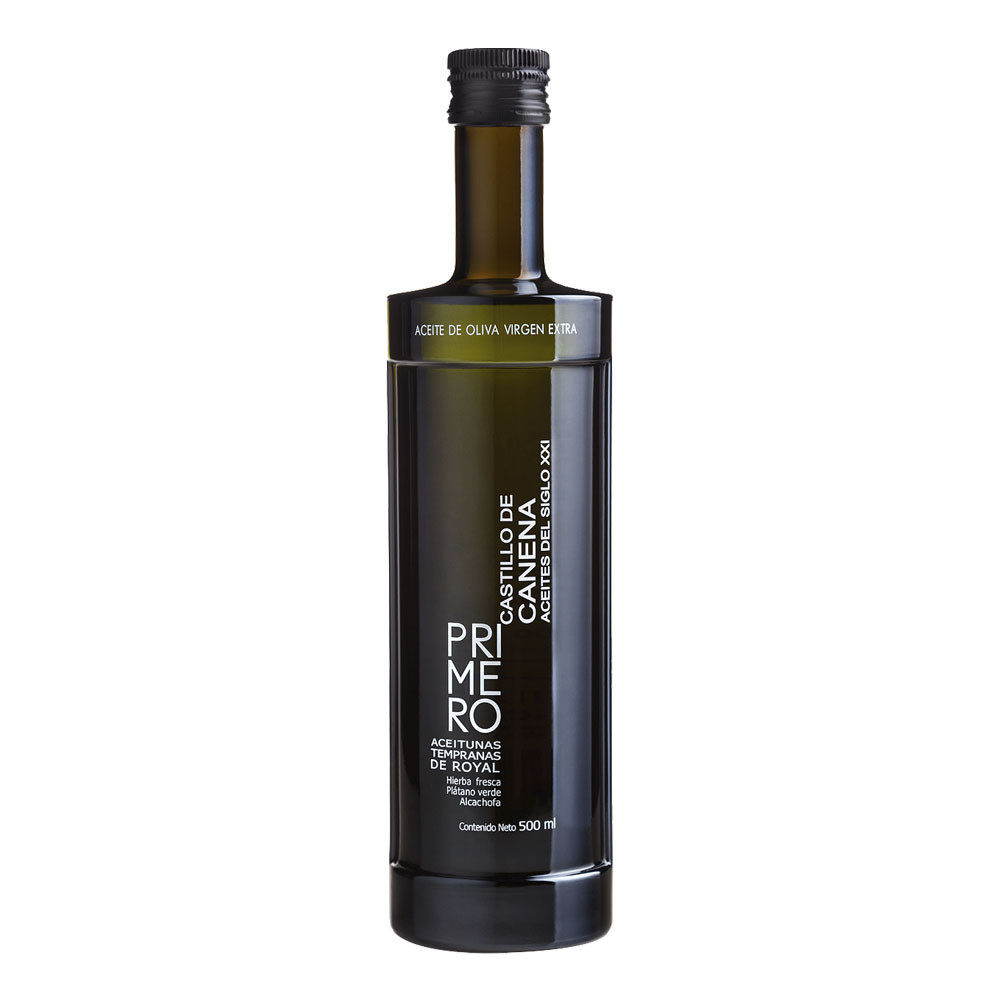 EARLY ROYAL, THE LEADING OIL
Early Royal, the main oil of the winning recipe of the international cooking award, "Jaén, interior paradise"
Early Royal of Castillo de Canena
Alicante, November 9, 2010.
The VIII International Prize for Cooking with Extra Virgin Olive Oil "Jaén, inner paradise" has gone to the Spanish chef Andreu Ruiz, from the Restaurant L'Arrosería del Andreu, located in the town of Cunit, in Tarragona.
The recipe "Rice, oil and baby squid" made with Early Royal of Castillo de Canena In the opinion of the jury of this contest, it has been the deserving of this award, endowed with 18,000 euros and a trophy. 
In the words of Ruiz, it is "a tribute to a humble dish typical of fishermen taken to the maximum expression" consisting of a baby squid broth, a Royal olive oil cream and onion jam, as well as a caramel of "charrat". The Catalan chef has beaten Ramón Piñero, from Marqués de Riscal (Álava), who for the second consecutive year has been a semi-finalist.
From Piñero, the jury highlighted his creativity with a dish that consisted of a caramelized sphere blown with olive oil, filled with olive oil in the texture of snow and accompanied by small sweet and bitter, citrus, spicy and herbaceous contrasts, related to the oil and the field.
He emphasizes that Piñero had also chosen Early Royal of Castillo de Canena as the main oil on your plate.
The jury for this award – which was chaired by the director of this congress, Rafael García Santos, and made up of chefs Mauro Colagreco and Denis Martin (France); Joe Barza, from Libya; Josean Martínez, from the Restaurant of the Guggenheim Museum in Bilbao; Diego Rodríguez, from El Bohío Restaurant (Illescas, Toledo) and, as well as the journalists Eleonora Cozzella, Jhonnatan Armengol, Jesús Herrero and Concha Crespo and the photographer Bob Noto, have fundamentally valued the winning dish for its naturalness, its marked Mediterranean character and the outstanding presence of extra virgin olive oil from Jaén.
Deniz Zembo from Le Mandrac (Croatia), Fernando Pérez Arellano from Zaranda (Mallorca), Anselmo Juárez from Zeitúm (Jaén), Luca Abbadir from the Madonnina del Pescatore establishment (Italy), Iñaki Rodaballo from "Bakh" from Vitoria (Álava) and Rubén Trincado from the "Mirador de Ulia" in San Sebastián.
Also Davide Zunino from "Olio Colto" in Taggia (Imperia), Massimo Guzzone from La Pista (Italy), Andreu Ruiz from L'Arrosseria from L'Andreu (Tarragona) and Ramón Piñero from Marqués de Riscal (Álava).
Reference: Press Release: Castillo de Canena