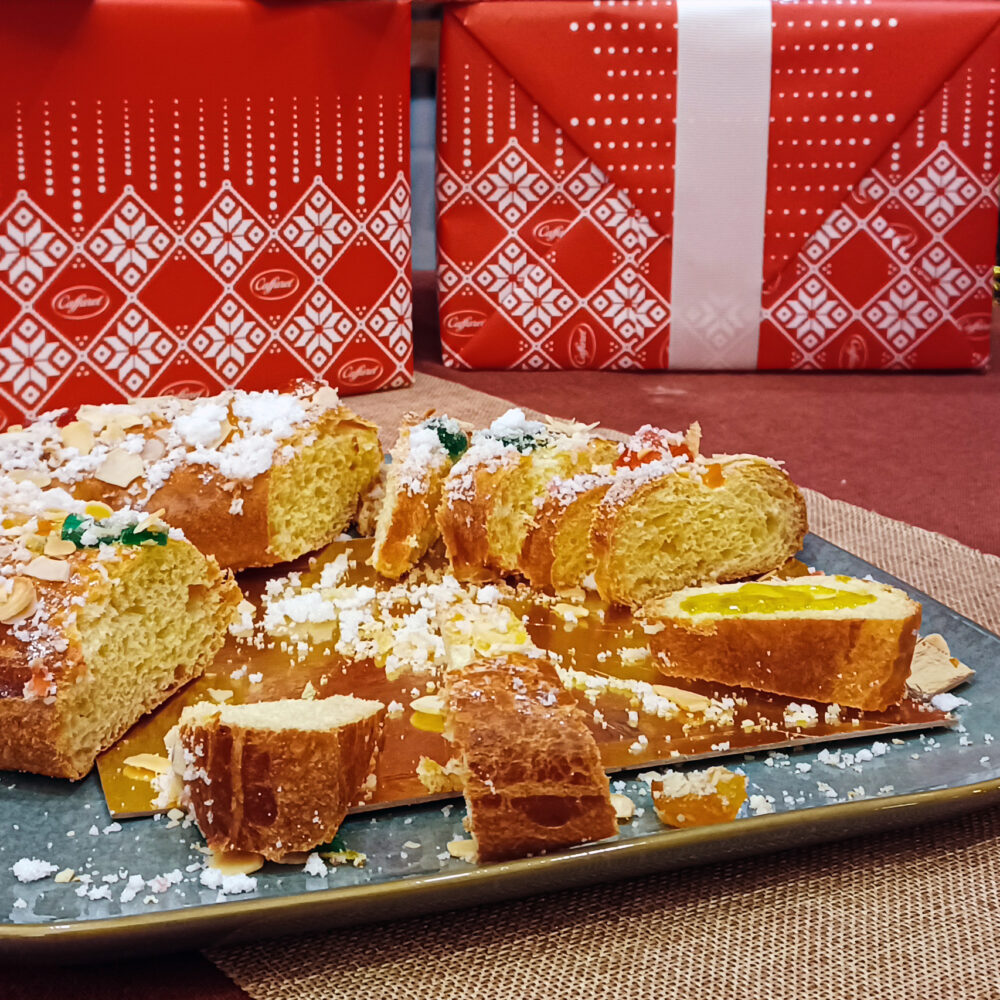 ROSCÓN DE REYES WITH GOLD EVOO BAILÉN FRANTOIO
We discovered the perfect pairing of the Roscón de Reyes with Extra Virgin Olive Oil Oro Bailén Frantoio
In Olive olive we have received the happy visit of Santa Claus and it has occurred to us to invite you to try something new. We have added the perfect touch to our Roscón de reyes: a splash of Extra Virgin Olive Oil Bailen Frantoio gold. A variety with aromatic and fruity notes, a slight bitterness and a mild spiciness, which gives the typical Christmas sweet a spectacular flavor.
Santa Claus has sucked his fingers, and so have we!
In the video we show you how we have done it, you can try it yourself and tell us your opinion.