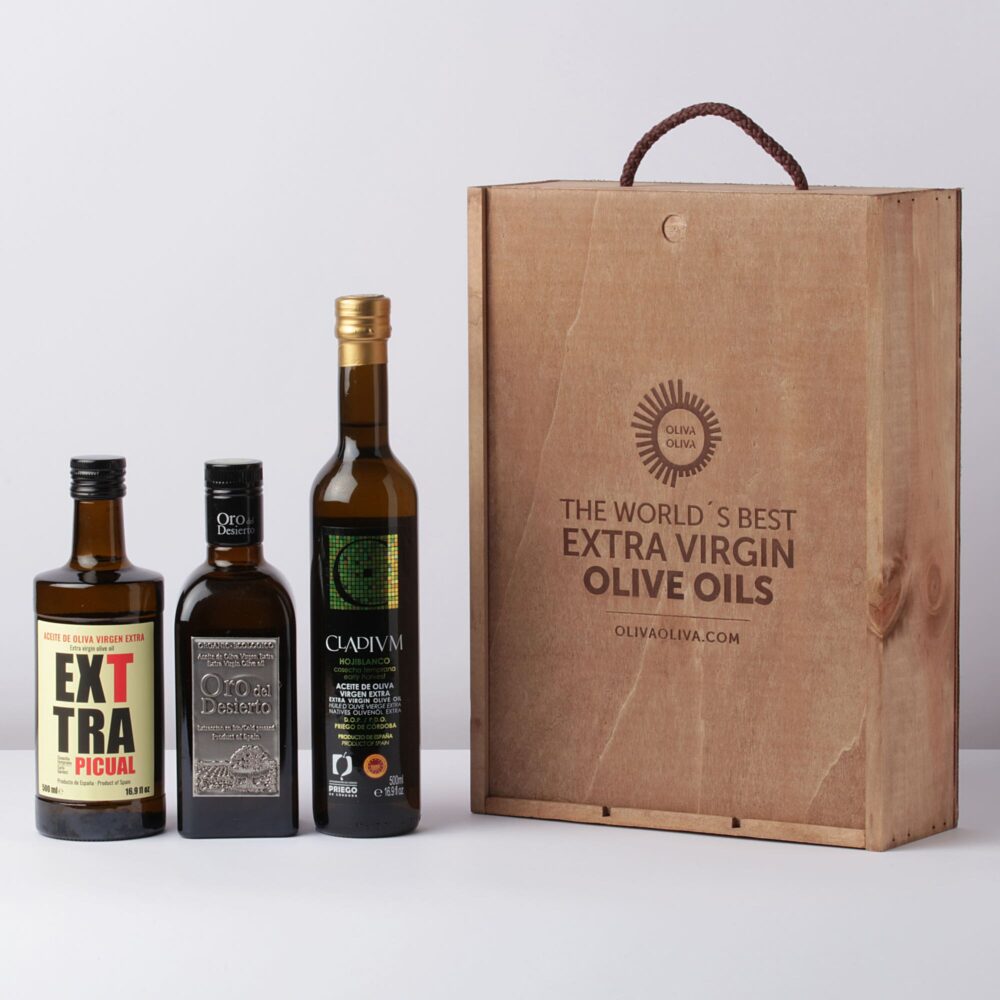 OLIVE JAPAN AWARDS 2021
INTERNATIONAL EXTRA VIRGIN OLIVE OIL COMPETITION
EXTRA 
Picual (Jaen. Spain)
500ml bottle
DESERT GOLD
Picual, A.rbequina, Hojiblanca and Lechín (Almería. Spain)
500ml bottle
CLADIVM
Hojiblanca (Cordoba. Spain)
500ml bottle
OLIVE JAPAN AWARDS 2021
ORlive Japanese is one of the most prestigious international competitions worldwide, as well as the larger in Asia and Oceania.  
I know ledto finished toannually in Japan Come in The months of April and May. the contest evaluates extra virgin olive oils from the highest quality, Following the highest standards of integrity and professionalism in awarding medals to the best oils from around the world. 
In 2021 they presented before the jury 800 oils from 27 different countries, of the which 670 won medals: 10 in the "Premier" category, 342 of gold and 318 silver. 
In our gift box include three extra virgin olive oils who obtained the classification of the best in the world with "premier" and gold medals. you have them so much in cardboard box like in wooden box, along with a accrediting diploma.