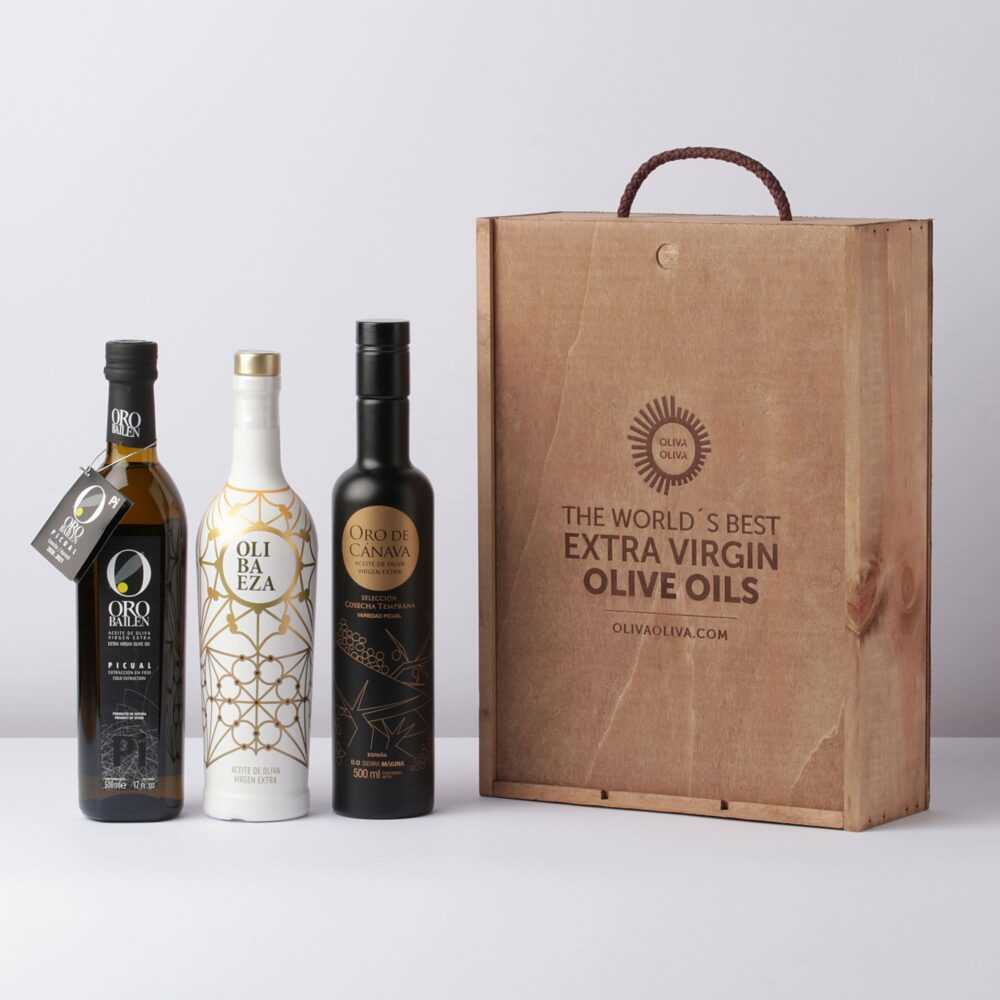 JAEN SELECTION AWARDS 2021
DISTINCTION FOR EXTRA VIRGIN OLIVE OIL FROM THE PROVINCE
DANCE GOLD
Picual (Jaen. Spain)
OLIBAEZA
Picual (Jaen. Spain)
CANAVA GOLD
Picual (Jaen. Spain)
JAÉN SELECTION AWARDS | 2021
the badge Jaen National Team It has been awarded by the Diputación de Jaén since 2003 and rewards the best extra virgin olive oils in the province in each harvest.
The tasting-competition is carried out blindly under the criteria of a jury of renowned professionals from Spain.
This 2021, the Provincial Council awarded its distinction to eight oils from the province, all of the picual variety.
Once awarded, the distinguished oils are transformed into "Ambassadors of Jaén" and accompany the tourism and agri-food promotion actions promoted by the Provincial Council.
our box Jaén Selección 2021 brings together three of the eight selected oils in 500ml glass bottles. You can get them at wooden box or cardboard box, always accompanied by their corresponding accrediting diploma.