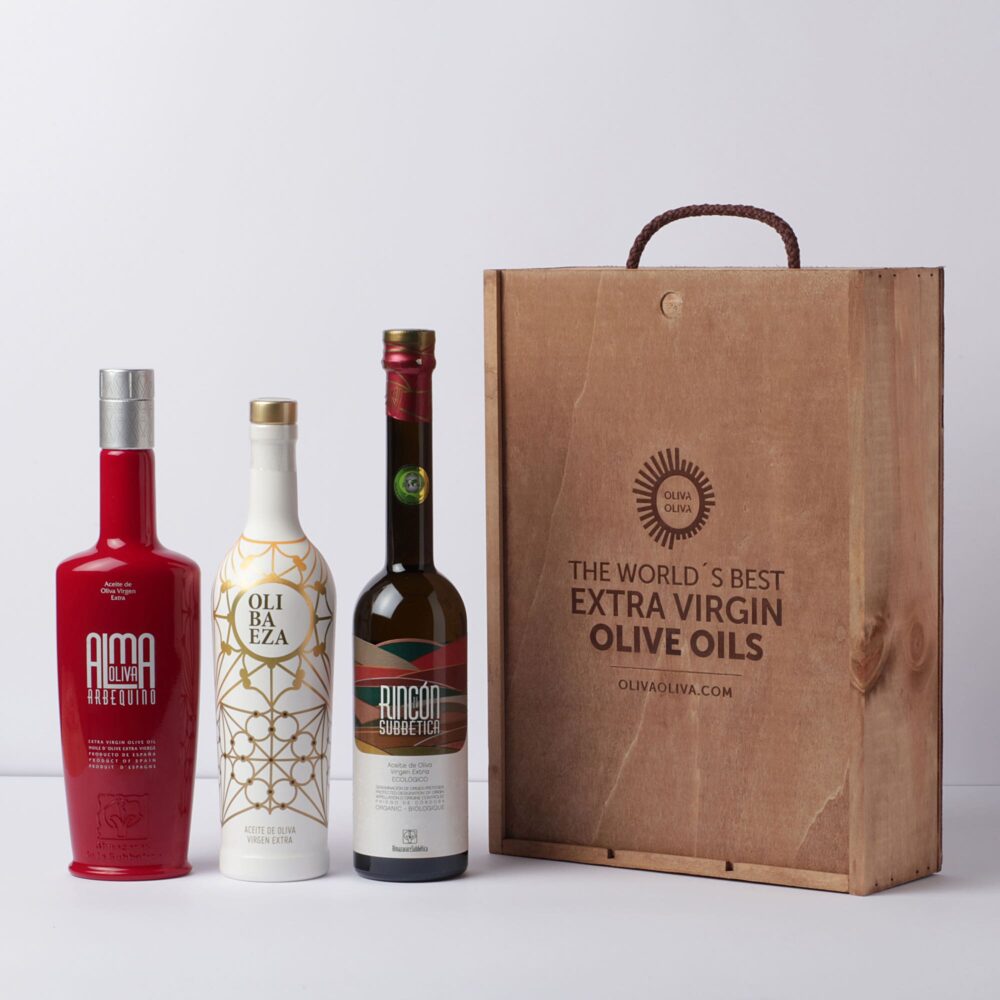 EVOOLEUM GUIDE AWARDS 2021
EXTRA VIRGIN OLIVE OILS
WORLD'S TOP TEN
ALMAOLIVA
Arbequina (Cordoba. Spain)
OLIBAEZA
Picual (Jaen. Spain)
SUBBÉTICA CORNER
Hojiblanca (Jaen. Spain)
EVOOLEUM GUIDE AWARDS 2021
The International Awards EVOOLEUM evaluate the quality of extra virgin olive oils and annually choose the 100 best in the world.
The tasting panel is made up of prestigious international experts, who carry out a rigorous examination of the quality of the olive juice. In this sense, the entire process is carried out before a collegiate notary, including the verification at origin of at least 10% of the selected samples.
The results are published in the Evooleum guide, aimed at consumers around the world, both professionals in the olive sector and the Horeca channel, as well as the general public.
Our Top Ten Evooleum 2021 box selects three of the best oils in the guide. You can get them in a wooden box or cardboard case, always accompanied by their corresponding supporting diploma.