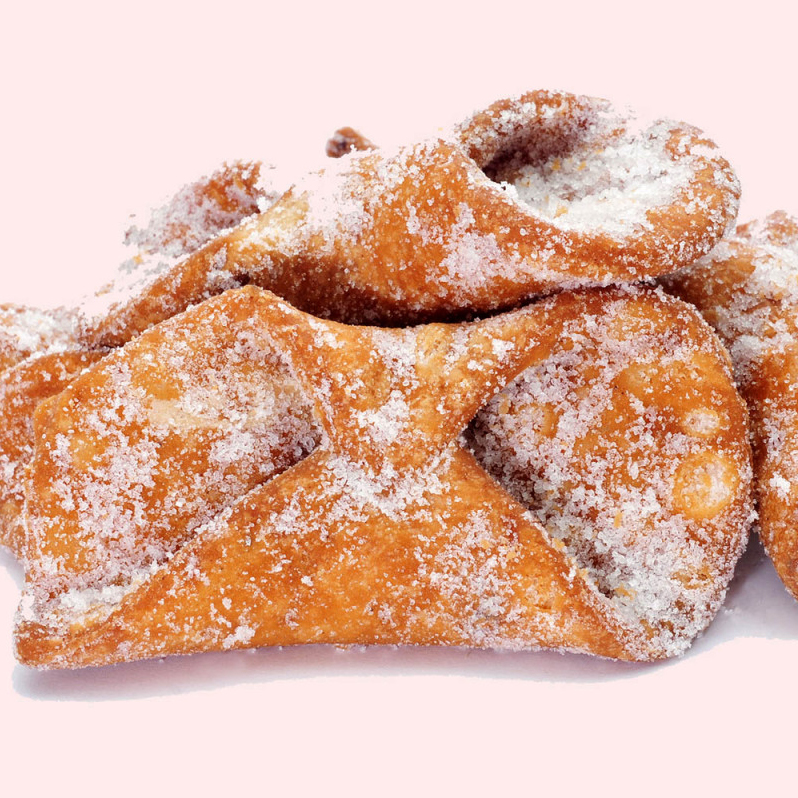 The pestiños are a balanced mixture of sweet and salty, honey and olive oil with salt, the result of the influence of the three cultures that populated the Iberian Peninsula for so many centuries: the Jewish, the Christian and the Muslim.
Mozarabic pestiños
Recipe of the typical sweets of Andalusia. 
Heat a frying pan and add 1/2 cup of extra virgin olive oil. When hot, add the lemon rind and let it cool slightly; then remove the pan from the heat and add the matalahúva and the sesame seeds.
Let the oil cool, pass it through a Chinese strainer and reserve it.
In a bowl, put the flour in the form of a volcano, add a little salt and add the sherry and strained oil. Knead everything well until you get a good dough.
Then let the dough rest for an hour.
Meanwhile you can make the honey syrup, putting the honey and 5 tablespoons of water in a saucepan. Put it on the fire and when it starts to boil, lower the heat and let it simmer for about 10 minutes.
When the dough has rested, put it on the table or kitchen counter, on which a little flour will have been thrown and with the rolling pin, previously smeared with oil, stretch the dough well, so that there is a sheet of about 3 millimeters.
With a knife, cut the dough into squares of 10 centimeters on each side and roll the squares joining the opposite ends, as if it were an envelope.
Put a frying pan on the fire with plenty of oil and when it is very hot, fry the pestiños.
Once fried, dip them in the honey and let them drain on a colander.
Keep informing you at Olive olive