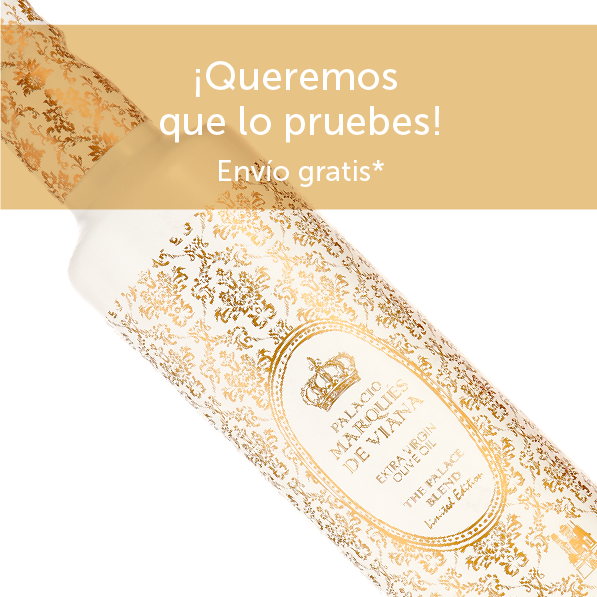 MARQUÉS DE VIANA PALACE BLEND, FREE SHIPPING
Today we want to present you the Palacio Marqués de Viana Extra Virgin Olive Oils, which we have recently added to our catalogue.
Offer valid from October 8 to 29, 2021
Marquis of Viana Palace
Did you know that the Palacio Marqués de Viana Blend has been chosen one of the three best oils in the world by the specialized magazine Der Feinschmecker?
We have tried it and we have loved its aroma of green fruit like apple, banana and even kiwi.
As we want you to try it too, we launched a special offer for the Palace Blend. Until Friday the 29th, the shipping will be free to the peninsula with the purchase of a bottle and, for the rest of the world, when purchasing a minimum of three units.
Do you live in Madrid and do not need shipping? Then come to our store in Luis Vives Street 8 and take the Palace Blend with a 25% off.
We will continue with the offer until the end of October, don't miss it 😉