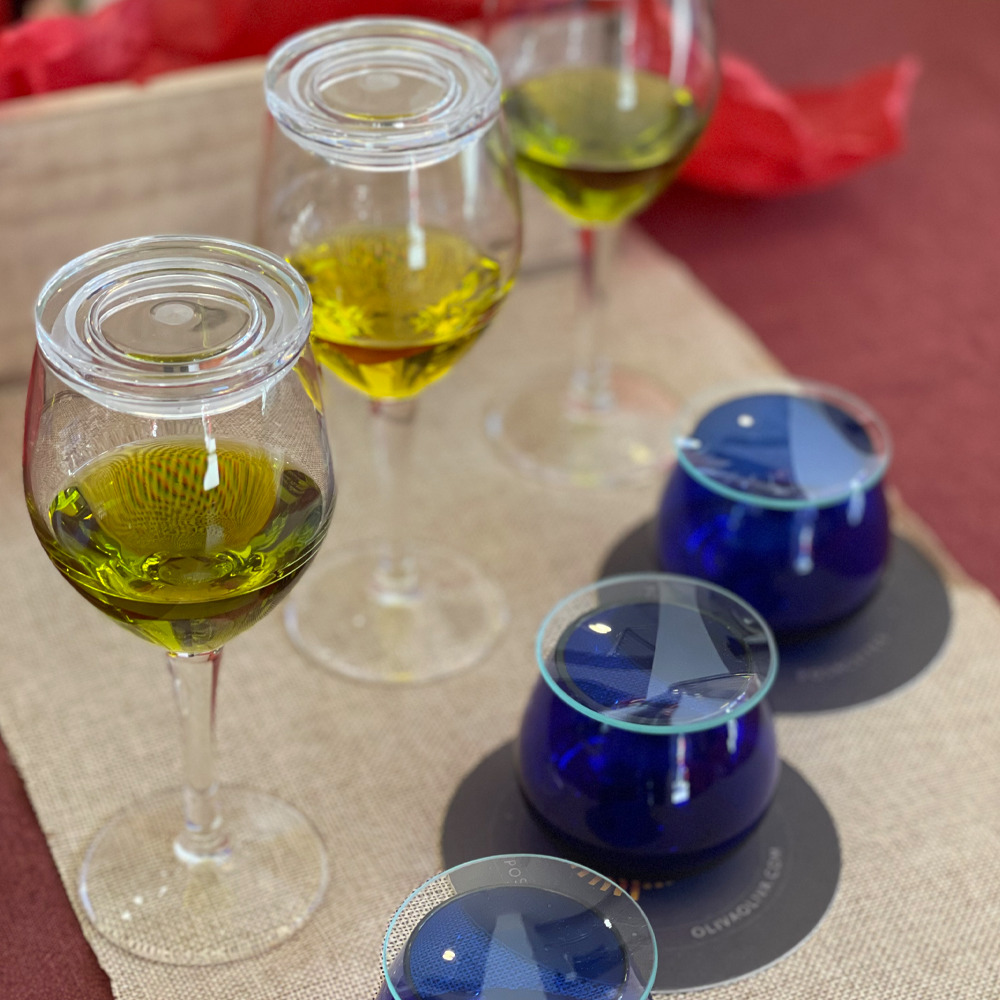 DIRECT MADRID VISIT OLIVA OLIVA
Telemadrid's flagship program moved to Calle Luis Vives, 8 to enjoy a gourmet experience with Oliva Oliva
Live tasting in the largest extra virgin olive oil store in all of Spain
On February 17, the team of Madrid Direct traveled to the Prosperidad neighborhood to enter Olive olive, considered the largest extra virgin olive oil store in all of Spain.
The reporter J. Manuel Carpintero, accompanied by Eduardo Munoz, CEO of Oliva Oliva, was able to enjoy a unique tasting of extra virgin olive oils. "What is the variety of oil that is most consumed in the Community of Madrid?" the journalist asked Eduardo. "Variety cornicabra", he replied. 
Indeed, the cornicabra variety is characteristic of the central zone of Spain, being especially present in the provinces of Madrid, Toledo and Ciudad Real. In addition, cornicabra olive oil is considered one of the healthiest due to its high polyphenol content.
This variety of oil is distinguished by its greenish-yellow color and is characterized by having a intense and very particular flavor, with aromas of artichoke, green leaves or apple. In the mouth, it stands out for its bitterness and for a slightly more intense itching.
Despite the fact that Carpintero was willing to carry out a tasting of extra virgin olive oils and bread, Eduardo wanted to show originality and invited the journalist from Madrid Directo to accompany the different Olive Oils with fruits such as banana, orange, pear or the kiwi. So they both enjoyed a gourmet experience of the most particular.
These were the olive oils that they tasted and that you can find in Olive olive:
This kit includes the best oils in the world according to the prestigious competition Olive Japan and who have three gold medals. You can buy it at gift or wooden box. It is accompanied by a diploma and the following 500ml glass bottles:
Extra Picual
Picual extra virgin olive oil from Jaén
Cladium Hojiblanco
Hojiblanca extra virgin olive oil from Córdoba
Desert Gold Coupage
Extra virgin olive oil of picual, albequina, hojiblanca and suckling pig from Almería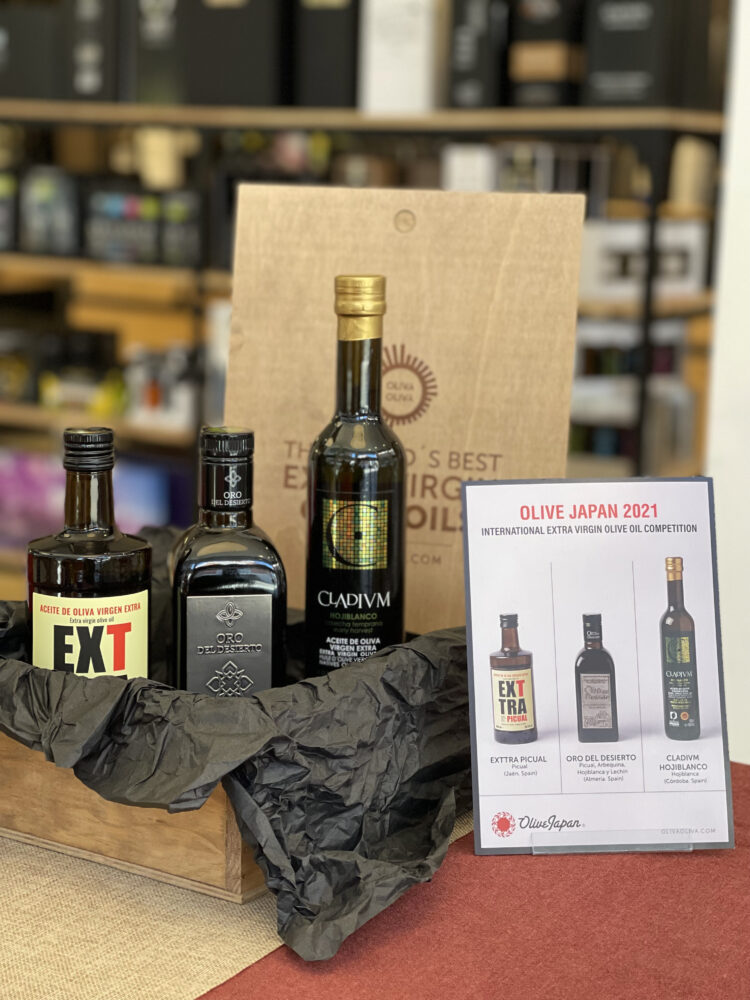 This kit includes the 3 best oils of Spain 2021, according Food from Spain. You can buy it at gift or wooden box. It is accompanied by a diploma and the following 500ml glass bottles:
Omed Picual
Picual extra virgin olive oil from Granada
Canava Gold
Picual extra virgin olive oil from Jaén
Payment of Valdecuevas
Arbequina extra virgin olive oil from Valladolid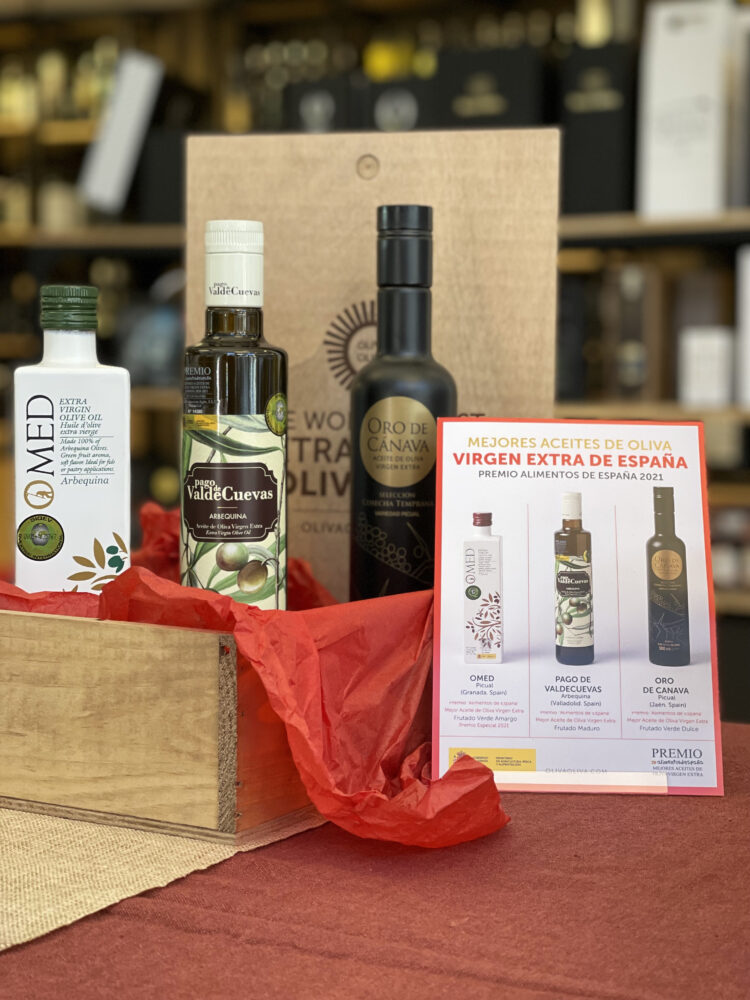 This kit includes the 3 best oils in the world according to the distinguished award Mario Solinas. You can buy it at gift or wooden box. It is accompanied by a diploma and the following 500ml glass bottles:
Canava Gold
Picual extra virgin olive oil from Jaén
Balcony of Guadalquivir
Picual extra virgin olive oil from Jaén
Parqueoliva Gold Series
Extra virgin olive oil of hojiblanca and picuda from Córdoba