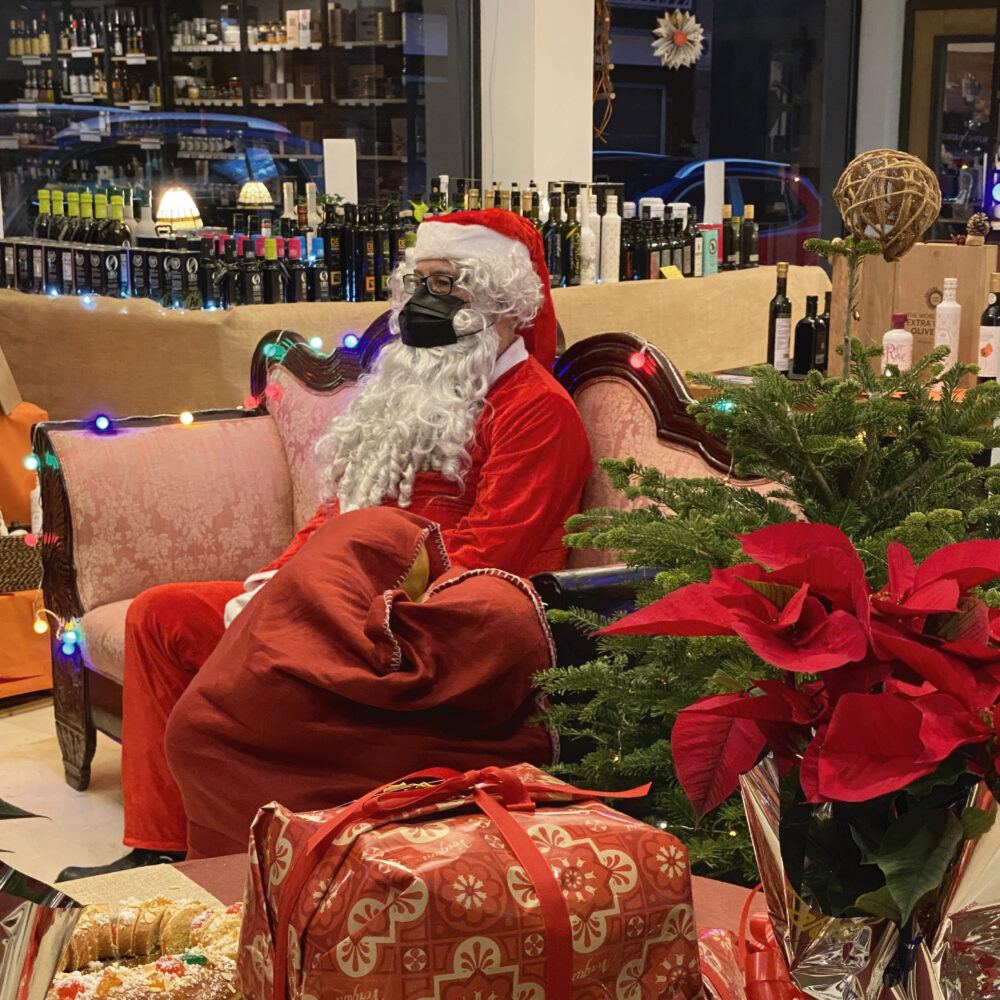 SANTA CLAUS HAS COME TO SEE US!
This Tuesday afternoon our store dressed for Christmas. There was no lack of lighting, gift packages, poinsettias, roscón, Christmas carols and we even had a visit from Santa Claus himself.
The Christmas spirit has reached our store
This Tuesday, December 21, 2021, our store was dressed for Christmas and we had the visit of the very Santa Claus.
Many families of Prosperity neighborhood They came closer with their little ones to leave him hiss cards and orders of reGauls for December 25. Santa Claus, always very attentive, he wrote down everythingthe details while it was being done photos and videos with the kids. 
Too tambourines sounded, they saw christmas costumes and t-shirts themes. 
Lastly, as final icing, we discovered a new Christmas pairing: Roscón de reyes with extra virgin olive oil Oro Bailén of the variety srantoio. A surprise that we knew tomar as a authentic gift of Christmas. 
We wait for you at Luis Vives 8, 28002 Madrid, for you to come to live with us the Christmas spirit.