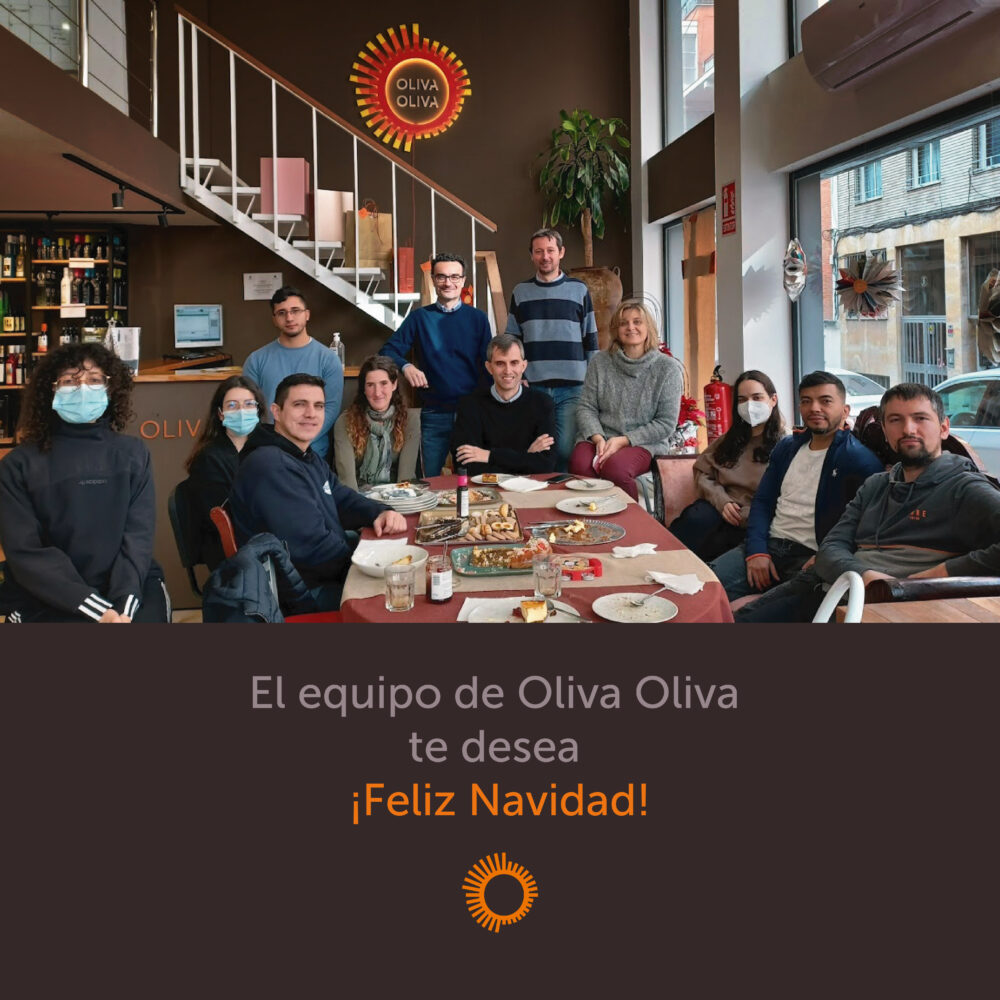 THE OLIVA OLIVA TEAM WISHES YOU A MERRY CHRISTMAS
It's time to sit around a table and toast a job well done
The Oliva Oliva team wishes you a Merry Christmas and a prosperous year 2022
After an intense Christmas campaign, where we have prepared and delivered more than 2,000 gift boxes and baskets, it is time to sit around a table and toast a job well done.
It is a brief pause within the hectic pace of day-to-day work, but very necessary to realize that what really matters are people.
To our clients, our suppliers, to the neighbors of the Prosperity neighborhood in Madrid and, in general, to anyone who has come this far, we wish them a Merry Christmas and a prosperous year 2022.
Keep informing you at Olive olive