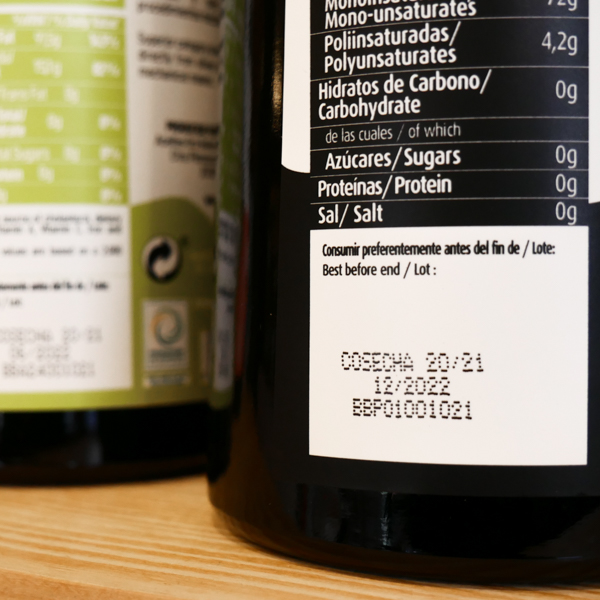 EXTRA VIRGIN OLIVE OIL NEITHER EXPIRES OR IS WASTE
Does extra virgin olive oil expire? What happens to the previous season's harvest?

Extra virgin olive oil does not expire or go to waste
What happens now with the harvest of the previous season? Does extra virgin olive oil expire? Is such a noble product wasted?
The first answer, the one we are all going to look for on the internet, is hopeful: olive oil does not have an expiration date, it does not go bad or dangerous after the indicated date. The month and year that appears on the labels is a preferred or suggested consumption date to fully enjoy the characteristics and benefits of the oil, but nothing bad can happen to us, as far as health is concerned, if we consume it after that day.
In addition, the fat composition remains at least one monounsaturated 70%, which is very beneficial for our health.
After its preferential date, the flavor and aroma disappear, so the enjoyment in raw is less. However, it has many alternative uses to get the most out of those extra virgin olive oils that are the best fat in the world: fried foods, mayonnaise, sauces, stir-fries and, in general, those dishes in which we do not want to add flavor.
In Olive olive We carry out a rigorous follow-up of the suggested dates, to ensure that our products are always consumed at their maximum splendor, with their organoleptic qualities at 100%. For this reason, we inform you at all times of the harvest date of our products.
Returning then to the question, what happens then with the previous collection?
As long as the best-before date is in force, it continues to be sold and consumed, but, as we always want to offer the best to our customers, when the new harvest arrives, we put the previous one in OFFER!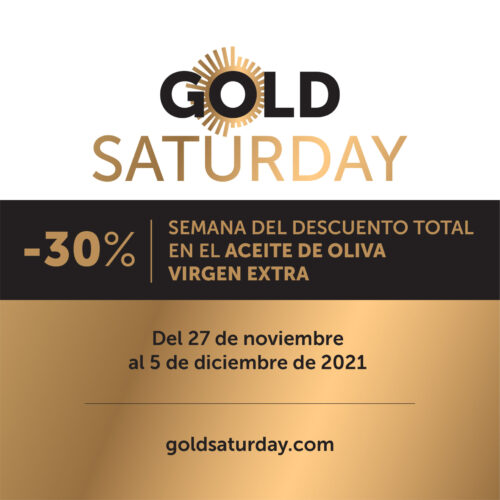 Join the GOLD SATURDAY!
Visit all the offers Gold Saturday, our online sales event with significant discountswhere you can buy the EVOOs from the 2020/21 collection.
There are real gems that deserve a place in your kitchen, don't waste the opportunity!
Follow the countdown on www.goldsaturday.com ; )
Keep informing you at Olive olive