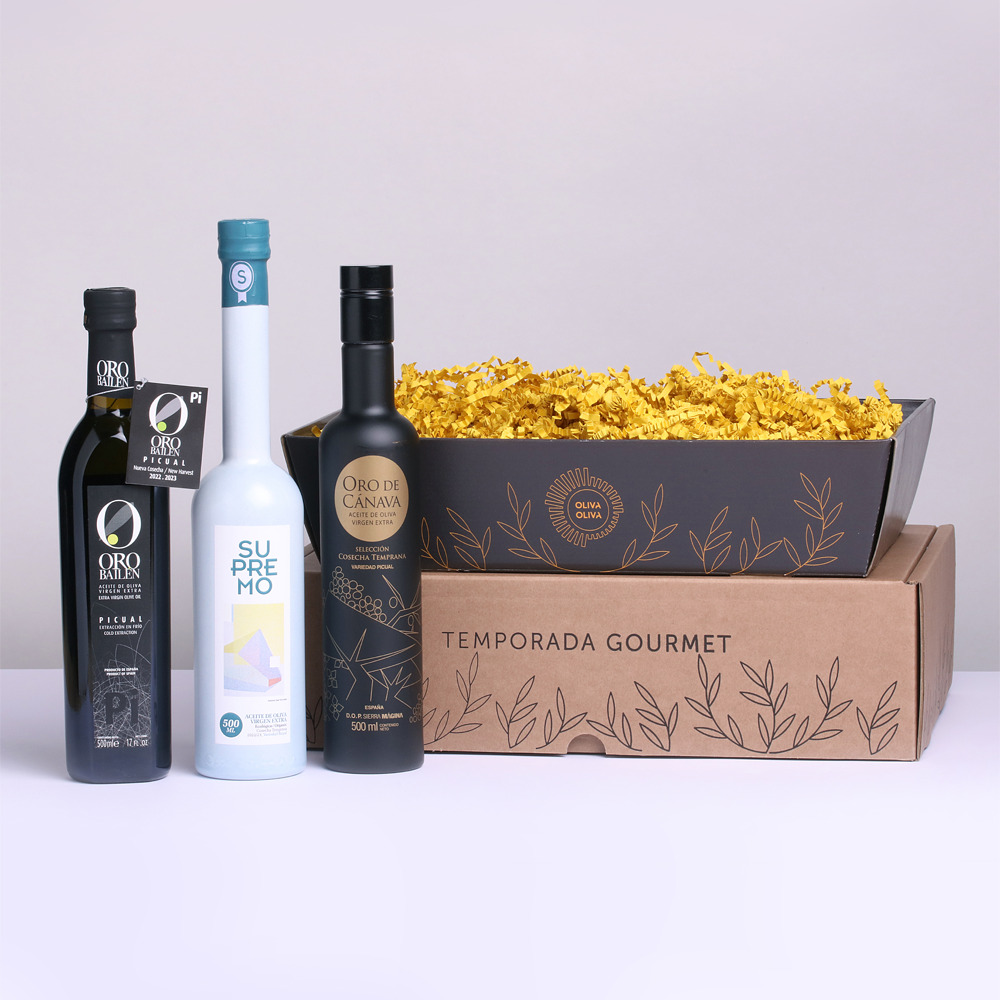 PREMIOS JAÉN SELECCIÓN | 2023
DISTINCTION FOR EXTRA VIRGIN OLIVE OIL FROM THE PROVINCE
DANCE GOLD
Picual (Jaén, España)
SUPREMO
Royal (Jaén, España)
CANAVA GOLD
Picual (Jaén, España)
PREMIOS JAÉN SELECCIÓN 2023
the badge Jaen National Team es otorgado por la Diputación de Jaén desde el año 2003 y premia a los mejores aceites de oliva virgen extra de la provincia en cada cosecha.
Este 2023, la Diputación de Jaén ha otorgado su distinción a ocho aceites de la provincia, de los cuales siete son de la variedad picual y uno de la variedad royal.
La cata-concurso se realiza a ciegas bajo los criterios de un jurado de reconocidos profesionales de España. Una vez premiados, los aceites distinguidos se transforman en "Ambassadors of Jaén" and accompany the tourism and agri-food promotion actions promoted by the Provincial Council.
La caja de Oliva Oliva Jaén Selección 2023 reúne tres de los ocho aceites galardonados en esta edición. Puedes conseguirla en wooden box or cartón, y se presenta acompañada de su correspondiente accrediting diploma.
MEJORES ACEITES DE JAÉN 2023
CAJA REGALO CARTÓN
3 Best Oils awarded + Diploma
51,95€
(VAT included)
COMPRAR
Visita la web de Oliva Oliva para vivir una auténtica experiencia gourmet de la mano de sus aceites de oliva virgen extra.